a reason to smile.
New Patients Welcome
Save $30 on your first cleaning at Floss. Come on in, we have an open mouth policy!
FLOSS DENTAL SERVICES
Whether it be an appointment for dental hygiene services, or an appointment with our dentist;
we provide full-service dental care to meet all your oral health needs.
ABOUT FLOSS
Our Mission: as a team of dedicated, compassionate professionals, our practice is committed to providing our patients with quality dental care, and to do so with genuine enthusiasm and warmth. Integrity establishes the trust that is crucial to maintaining the relationship we value most with you. Dentistry on Preston never looked so good!
BOOK AN APPOINTMENT
Interested in our services?  Get in touch with us via the form below and we'll get back to you in a jiffy!
So many reasons to smile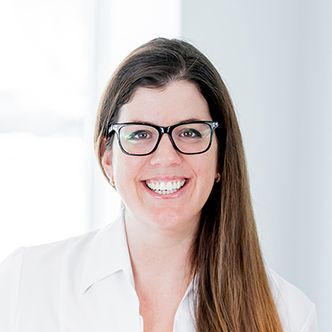 " It has been incredibly humbling to see how welcoming and supportive the Preston Street community has been since opening our doors in 2014. Serving our vibrant neighbourhood has been such a gratifying experience for me; I look forward to many years to come. "
AMANDA ACKER
owner of Floss Dental Collective
Dr. Shelly Stack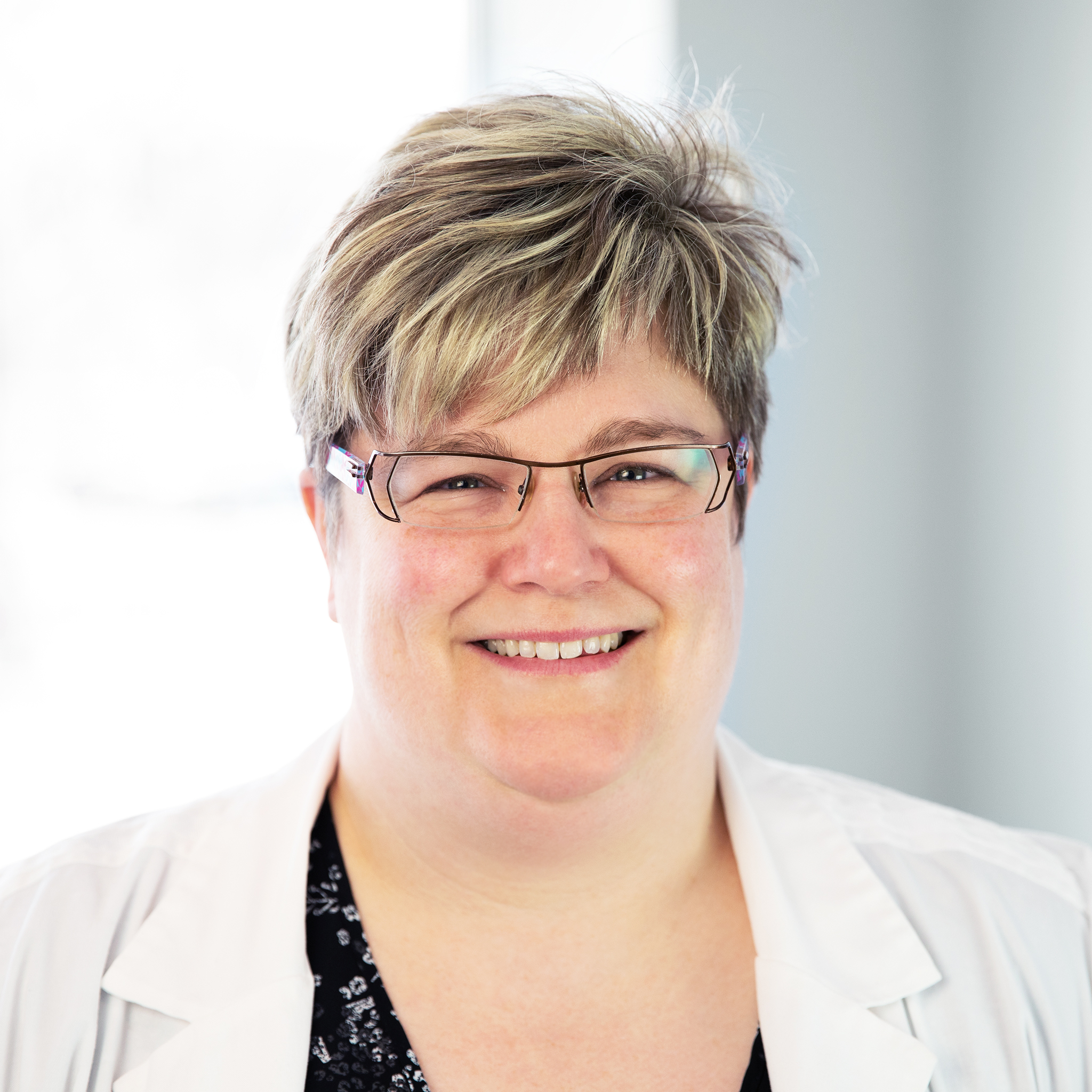 "Dentistry can be overwhelming for some people. Taking the time to help my patients understand their treatment options and be comfortable with their choices is important to me and something I enjoy doing."
DR. SHELLY STACK
member of Floss Dental Collective since 2018
My 3rd Anniversary with Floss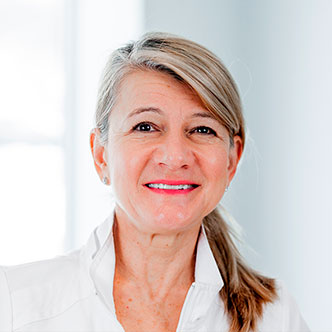 "Working as a dental hygienist has enabled me to continue my success in helping my loyal clients achieve their oral health goals."
JANET THOMPSON
member of Floss Dental Collective since 2016
My 5th Anniversary with Floss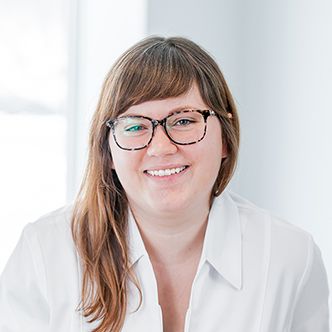 "I love my job. Being able to greet each person that walks through the door, and ensure they feel welcome and comfortable is rewarding to me. Working both as a receptionist and dental hygienist provides me with the best of both worlds."
FREYA POTTER
member of Floss Dental Collective since 2015
My 5th Anniversary with Floss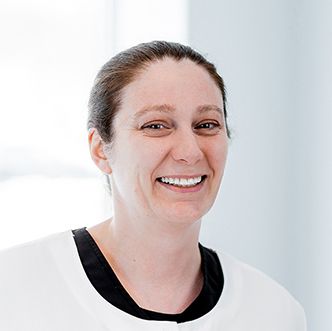 "Helping my clients overcome their dental anxieties is one of the most satisfying parts of my job. I especially enjoy working with those with special needs and dementia."
AMY PITRE
member of Floss Dental Collective since 2015
Happily Serving Clients Across Ottawa
Floss Dental Collective is proud to service our surrounding neighbourhoods including Dow's Lake, Little Italy, Westboro, Hintonburg and Centretown! If you are looking for a new dentist, or dental hygienist get in touch today!
Book an appointment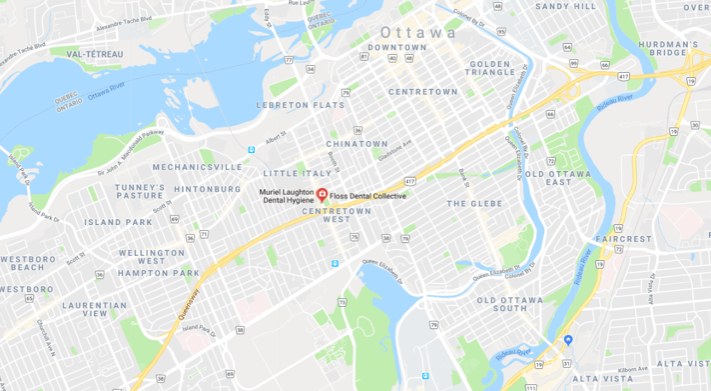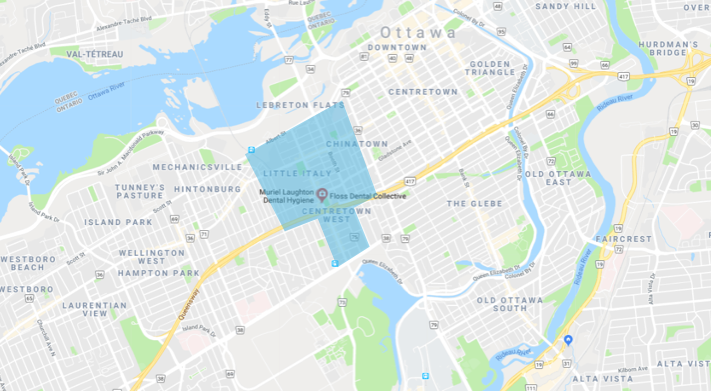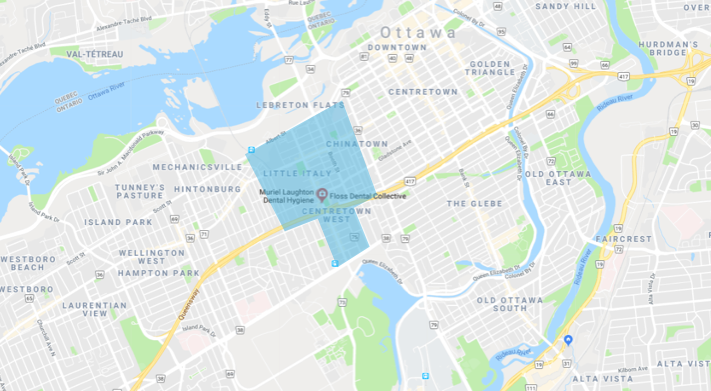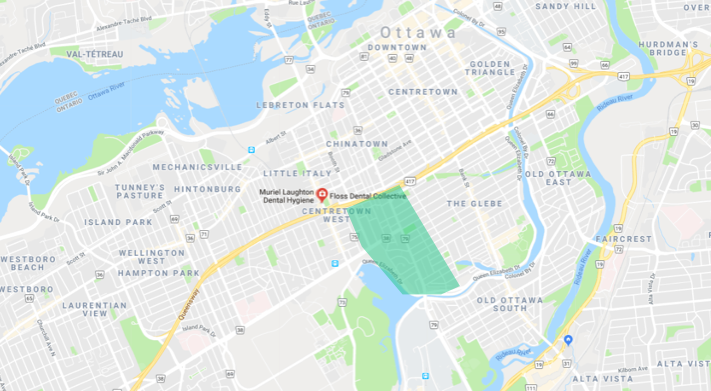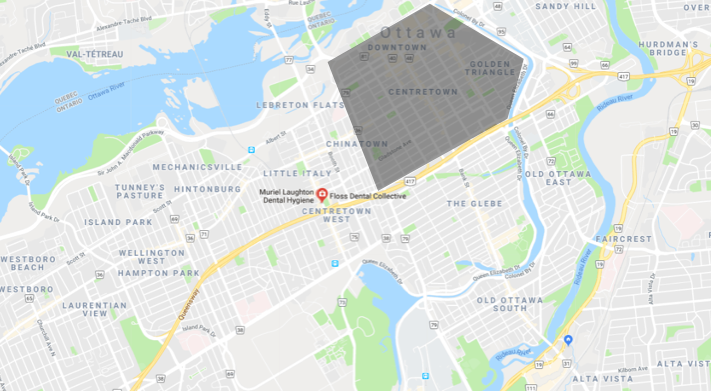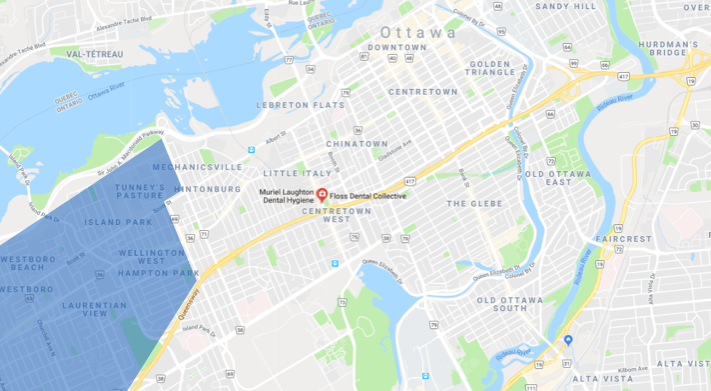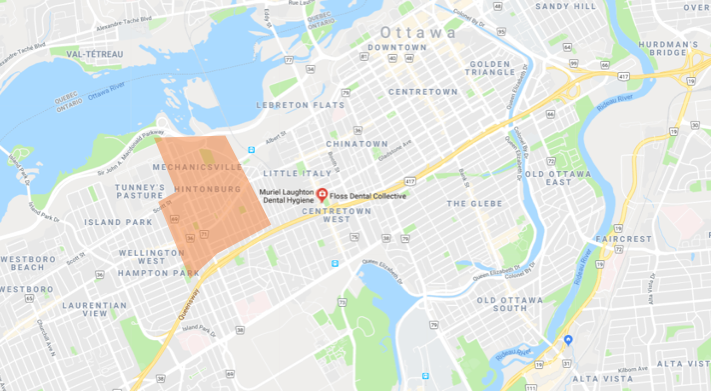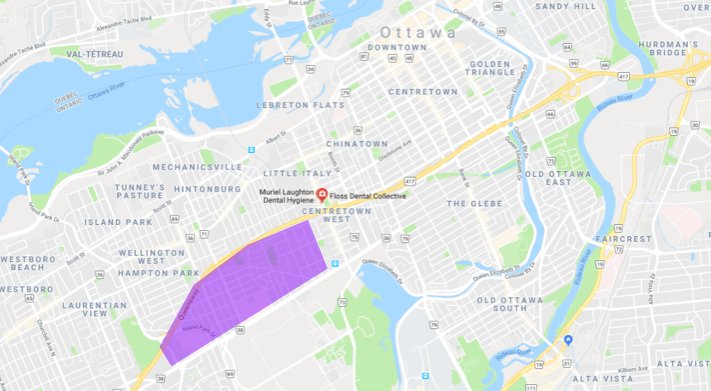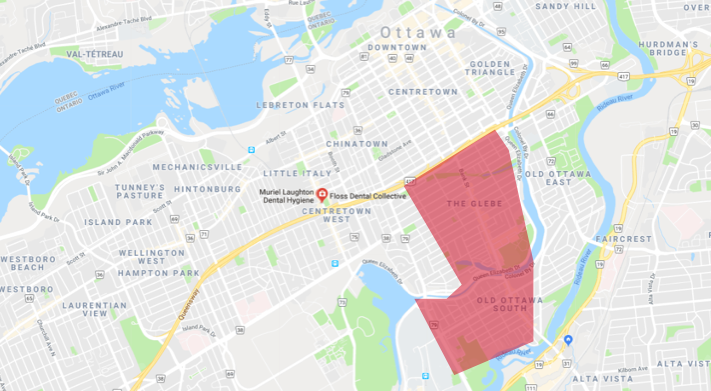 Little Italy
Preston
Bronson
Centretown
Westboro
Hintonburg
Dow's Lake
Glebe