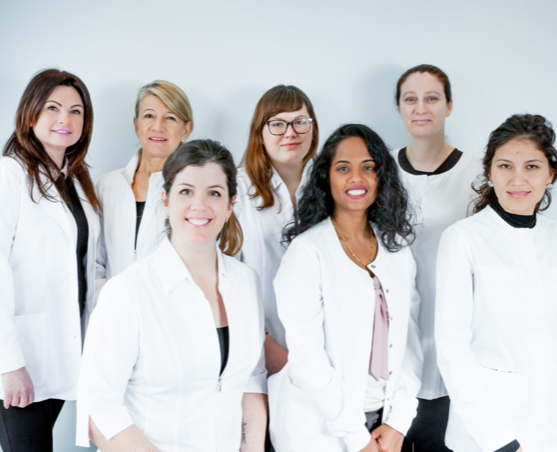 Fluoride Treatments at Floss Dental Collective
Fluoride is present in most food and water, and all humans ingest the mineral to some extent on a daily basis. Approx. 40% of Canadians receive fluoride in their community water supply. When indicated, fluoride is also recommended to be used by individuals, in their toothpaste and rinses. Dental professionals sometimes recommend the use of fluoride applications, based on your individual needs.
More than 70 years of extensive research has consistently shown fluoride to be a safe, effective and economical means of preventing and even reversing the early stages of tooth decay (dental caries) in all age groups. Fluoride works by strengthening or remineralising the outer layer of teeth (tooth enamel) to prevent cavities from starting, to reduce the size and number of cavities, and to reduce tooth sensitivity.
Tips from Floss Dental Collective
Parents should supervise the tooth brushing of young children under six years of age, using a pea-size amount of toothpaste.
Children under three years of age should have their teeth brushed by an adult using only a smear of non-fluoride toothpaste.
Fluoride mouth rinsing is not recommended for children under six years of age
Talk to your dental professional for more information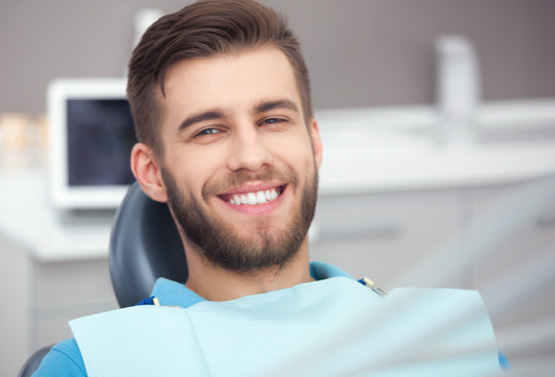 Book an Appointment
Interested in our services? Get in touch with us via the form below and we'll get back to you in a jiffy!
Happily Serving Clients Across Ottawa
Floss Dental Collective is proud to service our surrounding neighbourhoods including Little Italy, Westboro, Hintonburg and Centretown! If you are looking for a new dentist, or dental hygienist get in touch today!
Book an appointment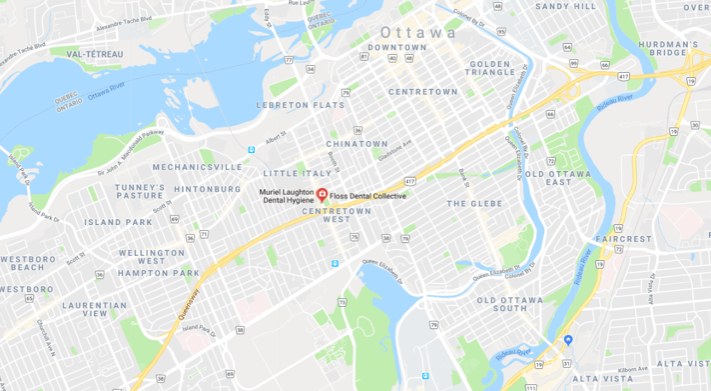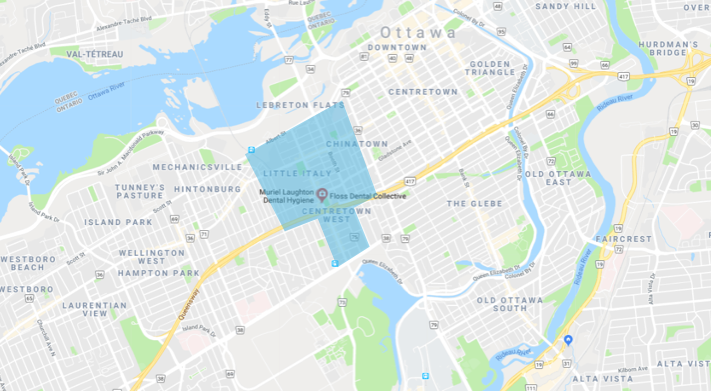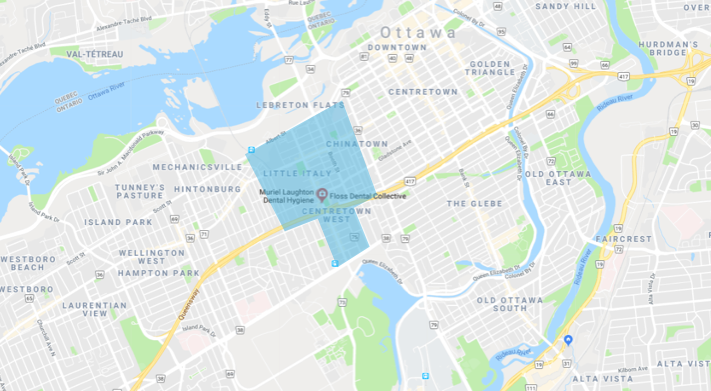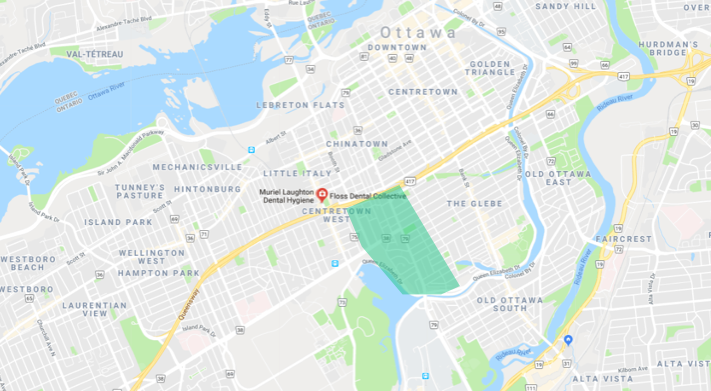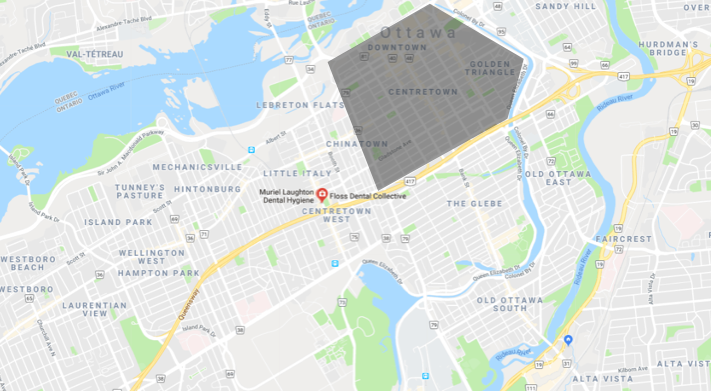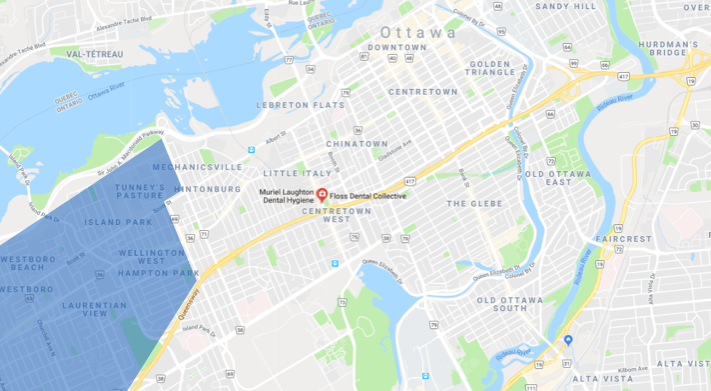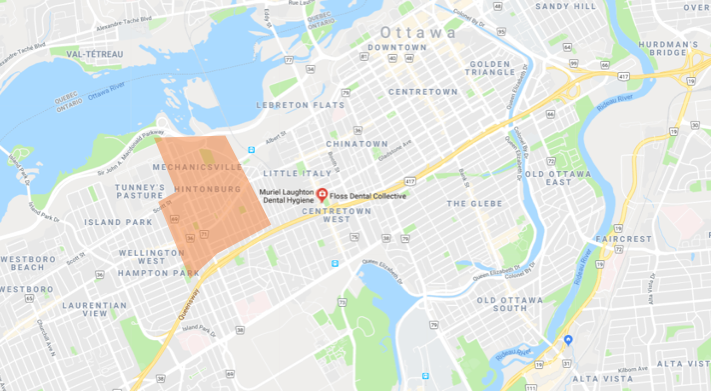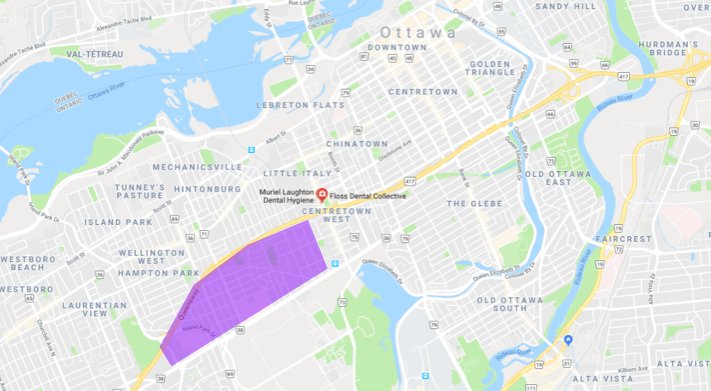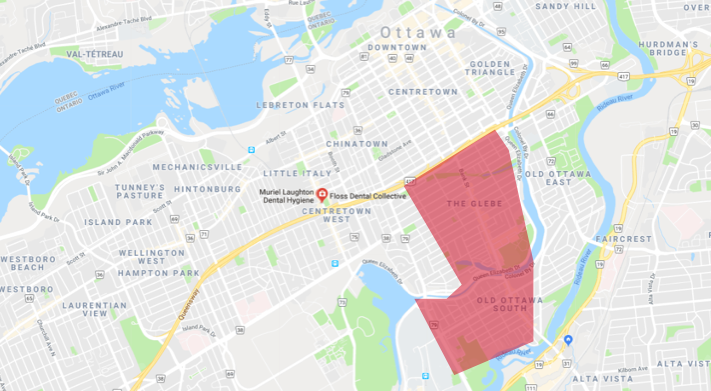 Little Italy
Preston
Bronson
Centretown
Westboro
Hintonburg
Dow's Lake
Glebe