What Causes Tooth Sensitivity
You may have areas on your teeth that are more sensitive than others. This sensitivity can be brought on by cold, hot, sweet or sour food or drinks and it may also come and go over time. This sensitivity can be caused by several different reasons, including:
Recession (root exposure)
Dentin hypersensitivity
Tooth decay
Grinding/clenching
Acid Reflux (erosion)
Aggressive brushing habits
What Treatments Are Available For Sensitive Teeth?
At your appointment, we will discuss with you what the possible causes of your sensitivity may be, and help you find ways to combat your tooth sensitivity. Some ways we do that include applying fluoride varnish or other desensitizers to specific areas of your teeth, suggesting changes to your diet, modifying your dental home care, and ruling out caries (cavities), grinding/clenching or acid reflux.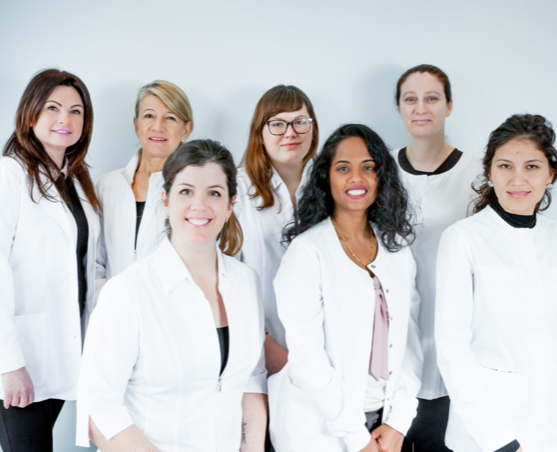 Book an Appointment
Interested in our services? Get in touch with us via the form below and we'll get back to you in a jiffy!
Happily Serving Clients Across Ottawa
Floss Dental Collective is proud to service our surrounding neighbourhoods including Little Italy, Westboro, Hintonburg and Centretown! If you are looking for a new dentist, or dental hygienist get in touch today!
Book an appointment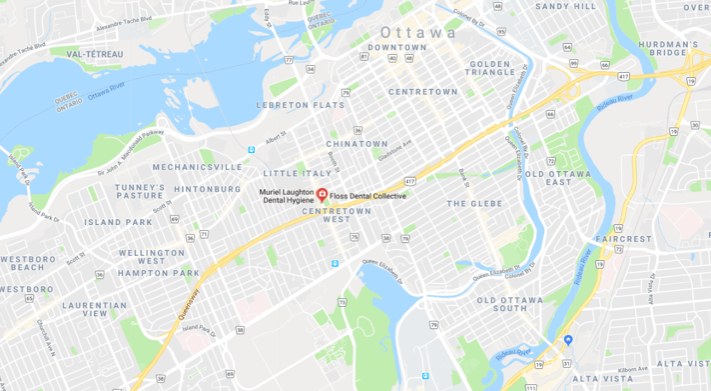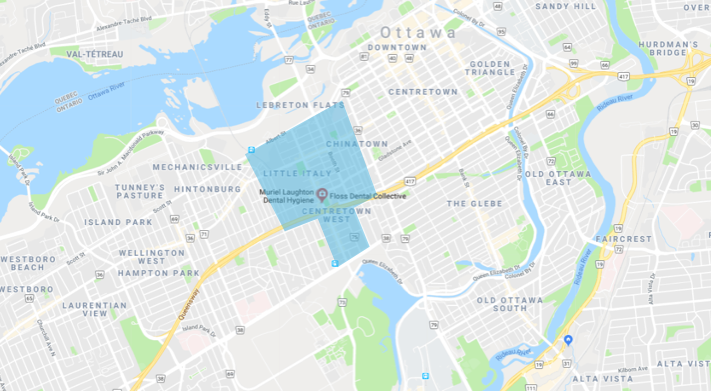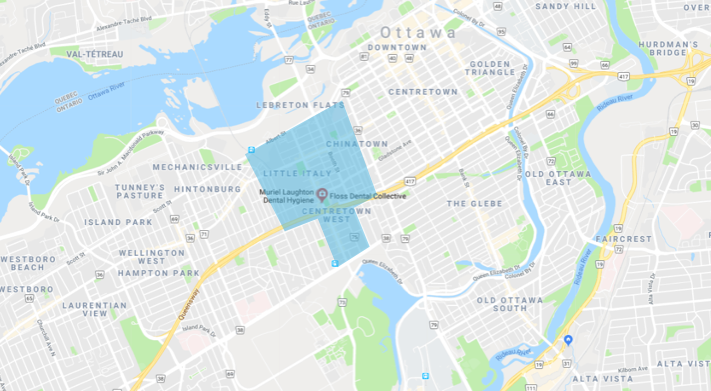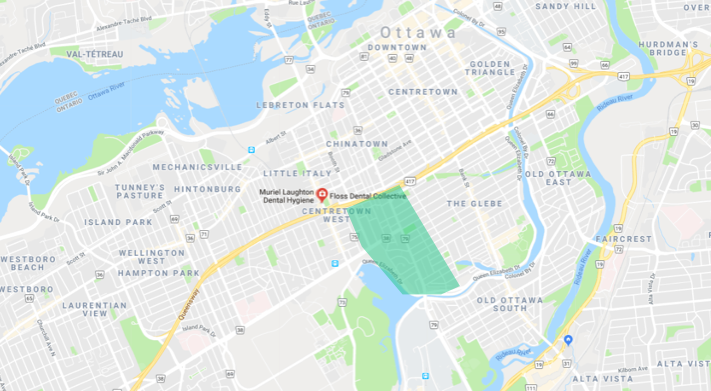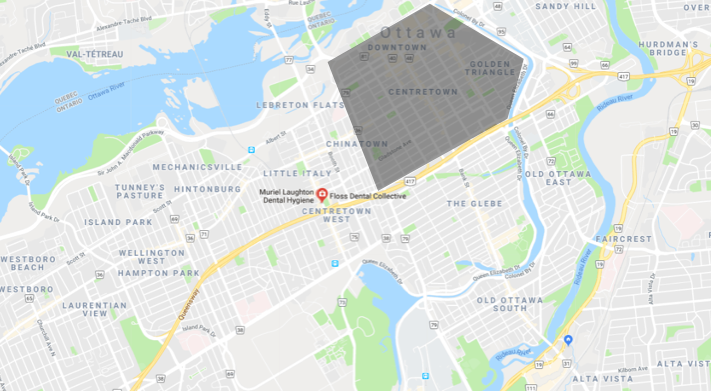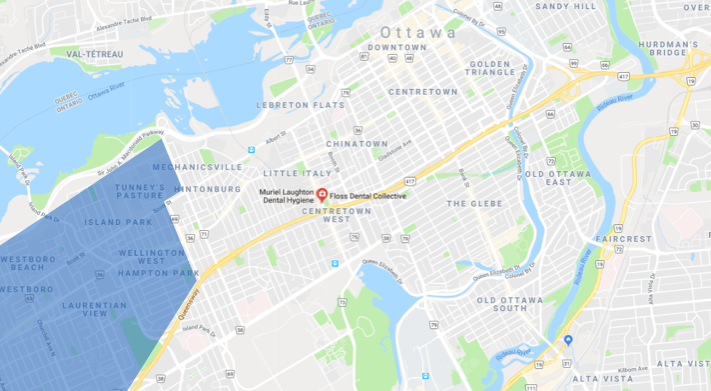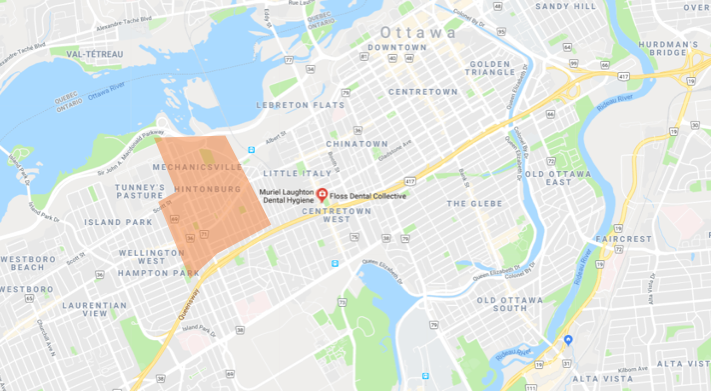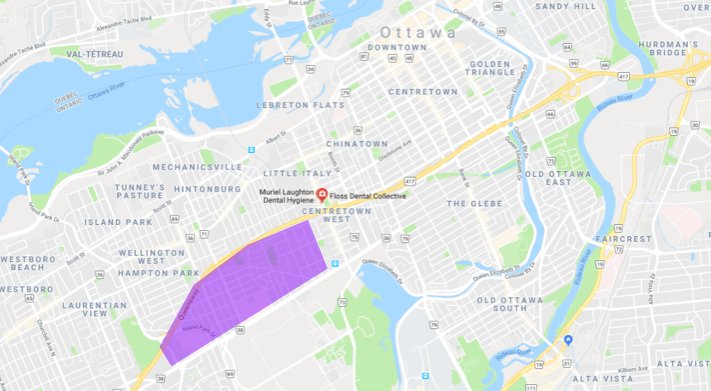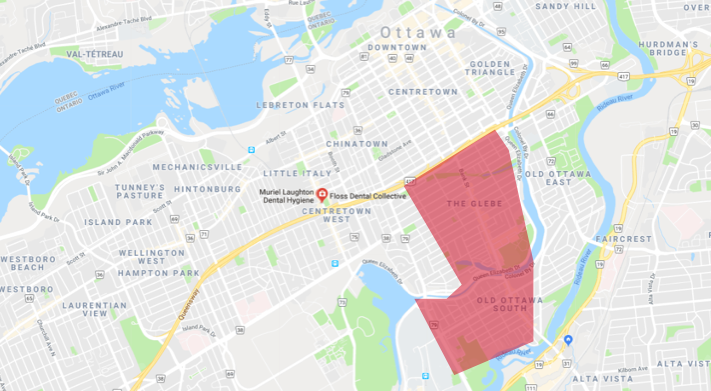 Little Italy
Preston
Bronson
Centretown
Westboro
Hintonburg
Dow's Lake
Glebe