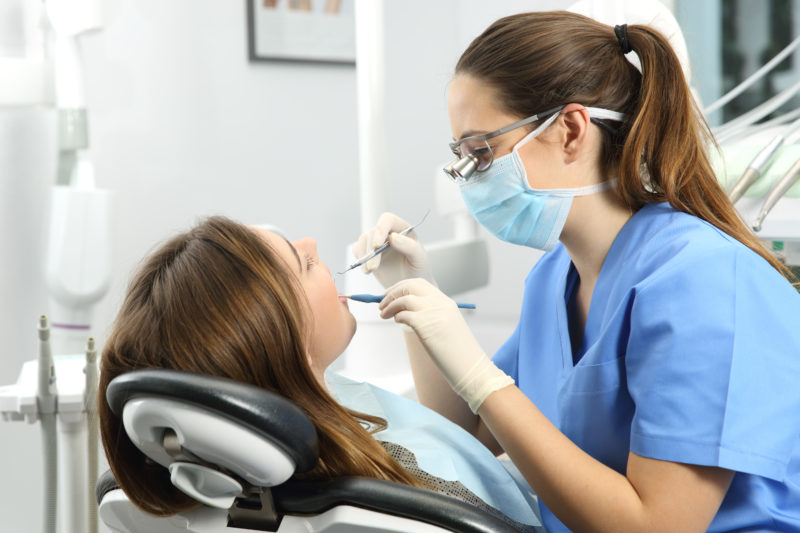 What Is Debridement?
Debridement is a term used to describe the physical removal of plaque and tartar accumulation during your dental hygiene visit with your dental hygienist. It is important to remove this build-up of bacteria regularly to maintain healthy gums and to prevent gum disease and decay. After brushing, within seconds, new plaque bacteria is already forming around your teeth and gums! A good routine at home combined with regular appointments with your dental hygienist is key to maintaining healthy gums and teeth.
How Floss Dental Collective Can Help
Visiting your dentist or dental hygienist can also reveal early signs of problems that are much more serious than plaque. During a dental hygiene visit, it's easy to spot signs of oral cancer, new cavities, receding gums, and even signs of anemia or other medical problems. Since gum disease is linked to cardiovascular disease, catching it as early as possible can even lower your risk of heart attack and stroke. If you haven't made professional teeth cleaning a priority, it's not too late. Schedule an appointment today with one of Floss' registered dental hygienists!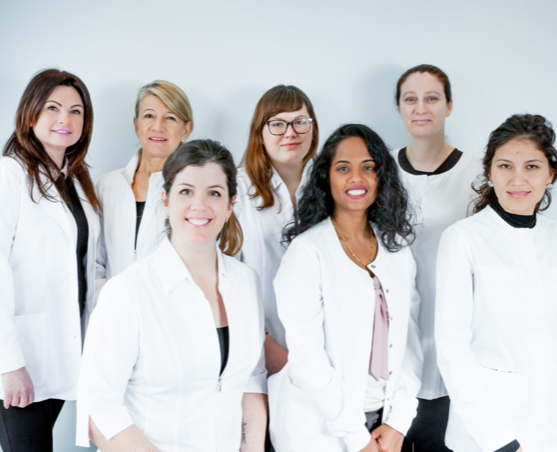 Book an Appointment
Interested in our services? Get in touch with us via the form below and we'll get back to you in a jiffy!
Happily Serving Clients Across Ottawa
Floss Dental Collective is proud to service our surrounding neighbourhoods including Little Italy, Westboro, Hintonburg and Centretown! If you are looking for a new dentist, or dental hygienist get in touch today!
Book an appointment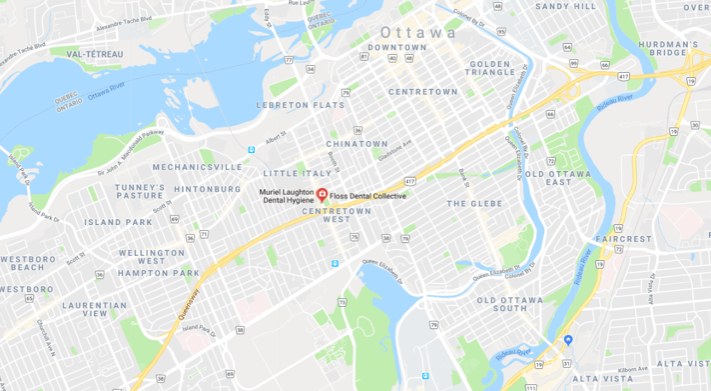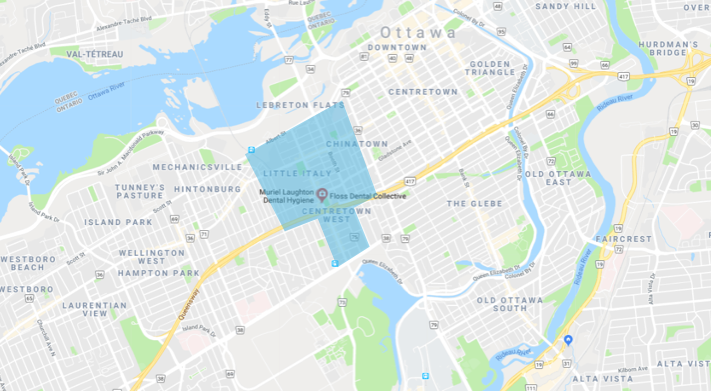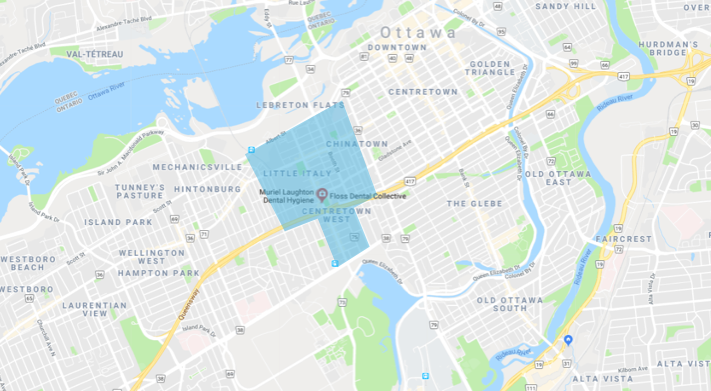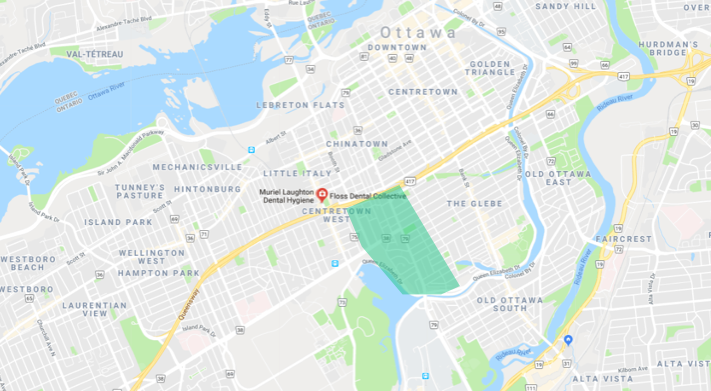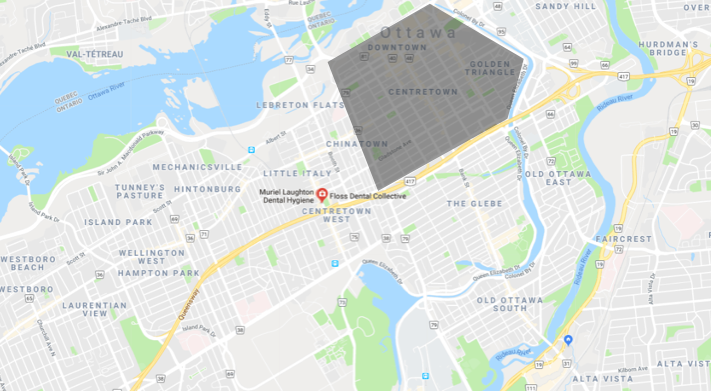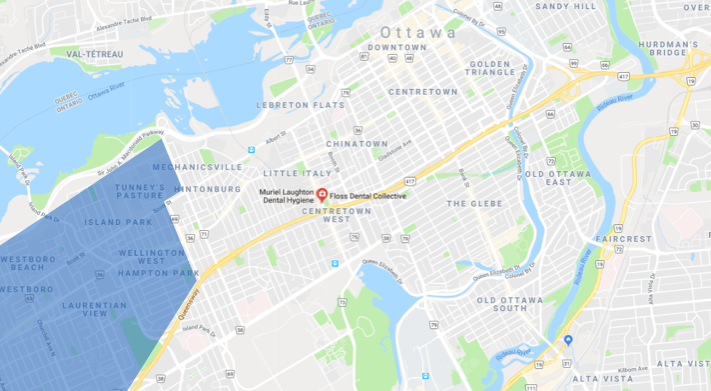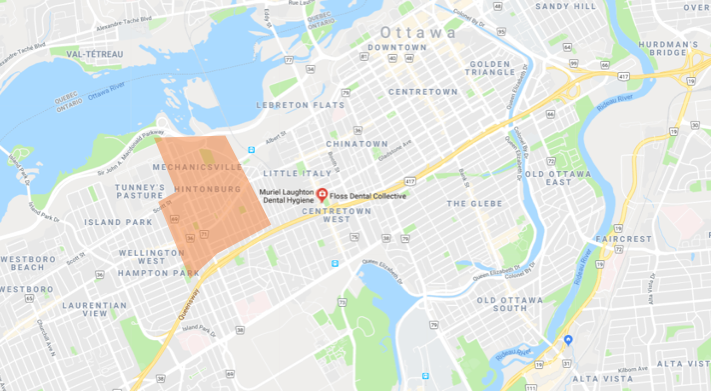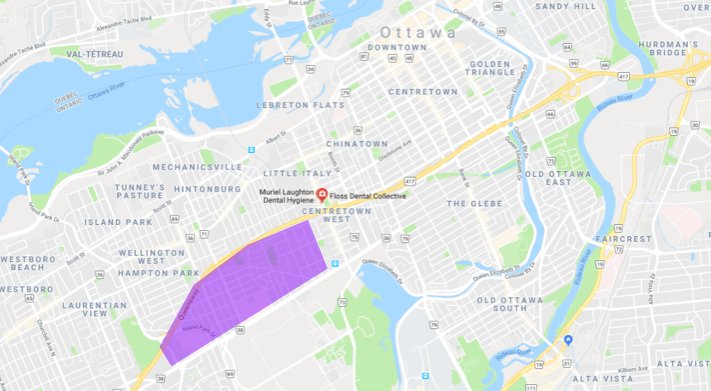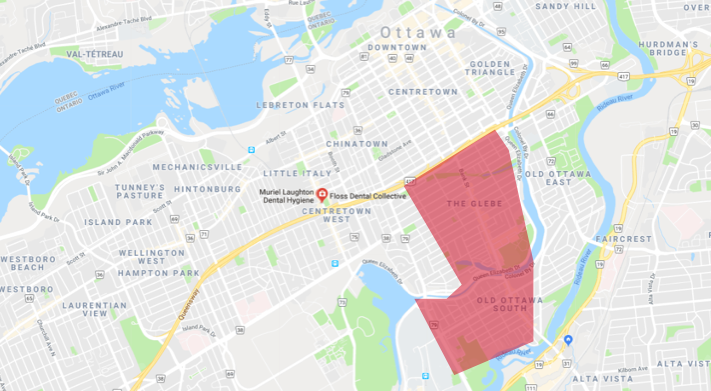 Little Italy
Preston
Bronson
Centretown
Westboro
Hintonburg
Dow's Lake
Glebe